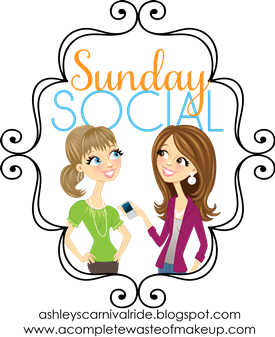 1. What was your first car?
My first official car, was actually Javis haha. When I drove it, it was a grey "primer" color, on rims with a system. When he drove it, it was burgundy and shone like a diamond. Yeah, I still miss it. It was small, low to the ground and I could control that sucker.
2. Who was your favorite childhood teacher?
Miss Williams & Miss Sherzinger of Cypress Elementary for Kindergarten and first grade. Middle school had to be the amazingly tall Mr Taylor, the softhearted Mrs Beck and the awesome Mrs Warner. High school, had to be Mr. Alexander, Mr. Johnson and Mrs. Stam. I loved a lot of teachers. School was my escape.
3. Were you involved in any sports/extracurricular activities?
Umm, yeah. My mom had us in almost whatever we asked for as kids. All my photo albums are in storage, but the list is pretty long. I played basketball, tennis, softball, soccer, and to be fully honest ... I kind-of-sort-of-in-a-way played around Happy Madison style with golf. I know there are more, and I will have to update the pics later. I know, tsk tsk.
4. What was your favorite birthday party?
My eighth. It marks my adoption, my new family. It was at Chuck E Cheese, and I thought I was the center of the universe. Little did I know that day would mark HUGE change in my life.
5. Who was your teen celebrity crush?
I am the worst person to ask. I have weird taste in celebrities. But umm, I wasn't really into teens. I liked a few of the guys in WWF (now WWE) at the time. Umm, Will Wheaton... but I also had a little infatuation with Lisa "Left Eye" Lopes and Lisa Bonet. I know, you're laughing at me now haha.
6. What tv show/movie did your parents not allow you to watch?
I didn't really watch much tv growing up. We were too busy having fun and being kids ... I don't think I even had a favorite tv show until my mid-teens.